Are you frustrated by your current ability?
Are you totally new to guitar playing and need direction?
Are you trying to teach yourself, but without success?
Are you sick of guessing on how to improve?
Do you think you need "natural talent" to play guitar?
Do you think you haven't got a good sense of rhythm or a musical ear?
Do you think you are too old to learn how to play guitar?
Have you had previous lessons and found them to be unsatisfactory?
Are you looking for guitar lessons for your son or daughter?
Do you want to start having fun?
Become The Guitar Player You Have Always Dreamed Of
I can speak from experience that it is important that you have someone to teach, coach and guide you. If it was that easy to teach yourself how to become a good guitar player, then many more people would not give up guitar and leave them gathering dust in the attic or the garage!
Save yourself time and money by getting the right direction from day one. This means that you don't have to waste time buying books or DVDs or taking online courses. No more wasting your time looking up little bits of information on forums. This will only hamper you and you will be missing many important pieces of the jigsaw. Together, we can define your goals and then create a long term plan to achieve them.
If you want to play guitar, I will teach you. You will then be able to play many more of your favourite songs as a result and have much more fun! I can help you with the problems you may face along the way as I have experienced a number of them myself when trying to teach myself in my early years. I then realised that I needed proper direction to progress further.
Would you like to be a part of a vibrant and fun learning environment instead of the isolated and boring environment of your bedroom or living room right now? Well, now you can! If you are a parent looking for a teacher that has training in how to teach your son or daughter, and has Access NI Clearance, then keep reading. If you are looking for the best guitar lessons in the Larne area and beyond, then look no further. It's easy to get started!
Click here for acoustic guitar lessons in Larne
Click here for electric guitar lessons in Larne
Click here for teens guitar lessons in Larne
You Want Proof, Right? Here's What Some Of My Students Have To Say About Their Experience At Larne Guitar School
"The guitar lessons have a clear structure with an effective development plan each week so that you are learning the basic skills to enable you to play properly. The teachers pays close attention to detail as he watches you play, providing you with positive feedback and instruction on how to improve on what you are actually doing. Great enjoyment. One hour seems like 15 minutes and having attended for less than 6 months, I have progressed well beyond my expectations." -Brian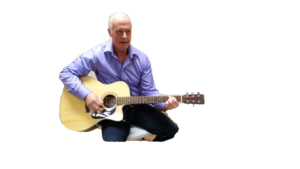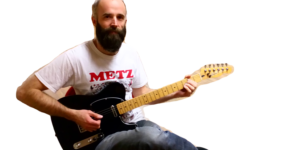 "I have been attending for over a year and am very pleased with the results. The teacher has a great teaching technique and teaches at a pace to accommodate every level of player without overloading. I have dabbled in guitar a few times in the past but always lost interest and more or less gave up. Attending these lessons has encouraged me to practice a lot more regularly as I'm learning fresh content and new techniques every week. I can honestly say I've never enjoyed playing as much as I do now!" -Mike
"I have been amazed at the progress I have made every week as I was an absolute beginner and I have really appreciated the personal attention to detail Michael gives to increase my confidence and guitar skills." -Ken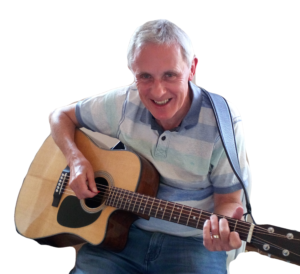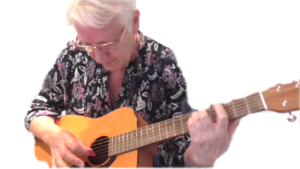 "It's daunting to try something new after retiring, but from that first free session, Michael had me playing the guitar." -Tricia
"The teacher knows exactly what he's talking about. He's not going to give you any sort of nonsense. He's just going to give you the facts you need to know and the things you need to practice. He will tailor his lessons according to how you want to play and how you play." -David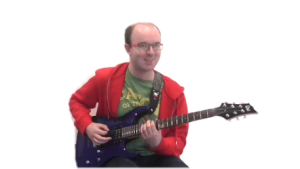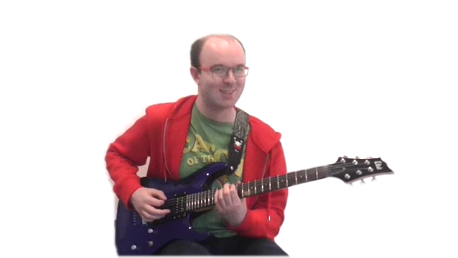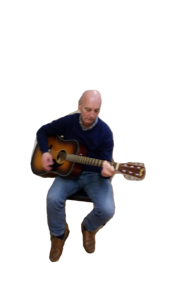 "I have been provided with a very strong platform to learn to play guitar. Lessons are very well structured, informative, and most of all, enjoyable, which is always a good reason for coming back week to week. Once you get the bug for guitar, you will end up staying." -Bill
"Do it! It's the best decision I have made as far as learning how to play guitar. I would be nowhere near as advanced as I am now without taking guitar lessons." -Brendan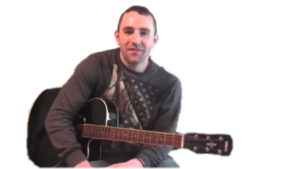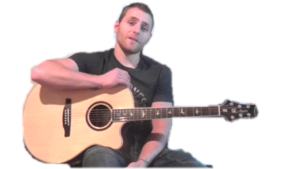 "Before guitar lessons here, I struggled with setting myself goals and targets, playing barre chords and completing songs. Since I came here, I've been able to complete songs, which is nice." -Darren
Join these students today to experience the fun and success that they have for yourself 

Or Call 028 9521 9353
(By Appointment Only)
Need a little more help? Download this free guide on how to choose a good guitar teacher
PS – Have you booked your FREE session this week? I guarantee that you will start having fun and progressing in 30 minutes or less. It's win win.
PPS – Don't miss out on booking your place today. There are only a few places left as of 31/05/2022.
Larne Guitar School serves students looking for guitar lessons in County Antrim from Larne, Carrickfergus, Ballyclare, Ballynure, Ballymena, Newtownabbey, Whitehead, Whiteabbey, Templepatrick, Straid, Monkstown, Magheramorne, Jordanstown, Glengormley, Glenarm, Carnlough, Dunadry, Doagh, Islandmagee, Carnalbanagh, Ballycarry, Antrim and Belfast.